[rev_slider home]
Easy Finance Solutions
At Kim Kershaw Finance Solutions we are committed to offering a diverse range of financial products. We take the time to find out more about your individual needs and provide convenient, easy finance options that are flexible and work for you.
Our easy finance solutions include: home loans or refinancing options, vehicle finance, commercial and business finance.
We are a client focused business and our team is highly motivated we have a successful track record when it comes to providing the right finance package for all of our valued clients.
Our goal is provide financial solutions that are convenient, easy and flexible.
Get Started Today
Apply For Finance Online Now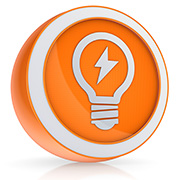 Fill out our simple online finance application form

Finance Solutions Melbourne
We listen to your finance needs and design a finance solution specific to your requirements. Importantly we build a relationship with you for the long term so that we are there for you when aspects of your life change.
Read more
Finance solutions that are flexible.
Home loans geared to suit your individual needs.
Vehicle and asset finance solutions – personal or business.
Working with and for you describes our relationship with all our clients and our role in their endeavours. Kim Kershaw